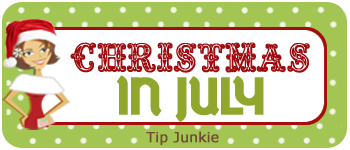 Click on the link above to take you to Tip Junkie's
There are lots of great ideas, tutorials and give aways!

We all love free stuff right, so head on over and check it out!
If you've never been to Tip Junkie (though I am sure you all have!), you are in for a treat.
Tip Junkies is always a great source for project ideas, TIPS! (go figure!) and links to great products/businesses.
I have already started a list of projects for Christmas! From what I hear, you might even be seeing one of my projects over there.....